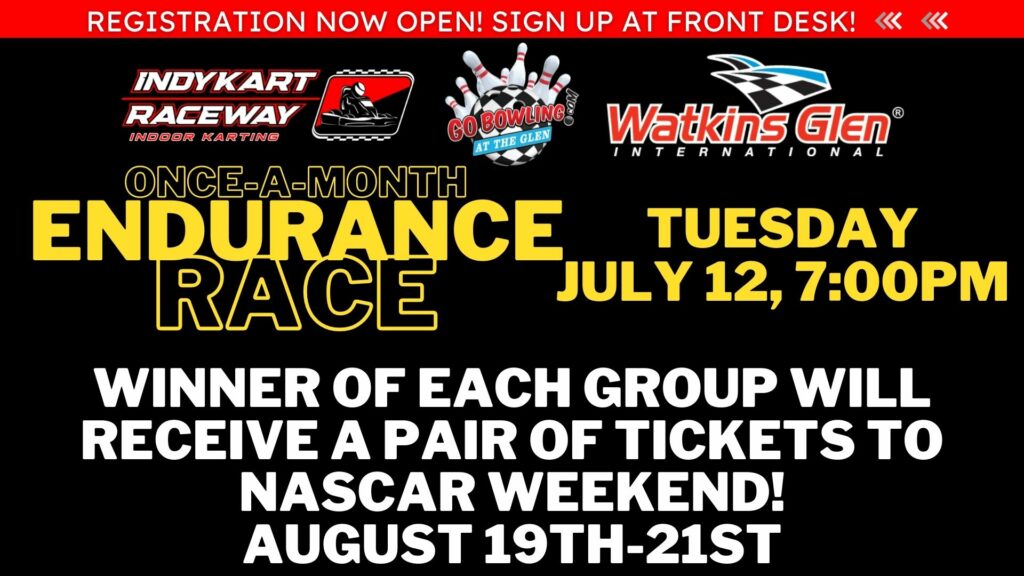 IndyKart Raceway's Once-A-Month Endurance Races will be held on the following dates starting promptly at 7:00pm.
TUESDAY – JULY 12th
TUESDAY – AUGUST 9th
TUESDAY – SEPTEMBER 6th
Pre-Registration for each of these events is now open, and is limited to a maximum of 30 racers per night. Register at Customer Service Desk.
Price: $55 per night. Includes 3 Races (Time Trials, Qualifier and a 30 Minute Endurance Race) Must be at least 18 years old, or a graduated Youth-to-Adult racer.
Nightly Prizes Include:
1st Place Prize: 3 Free Races
2nd Place Prize: 2 Free Races
3rd Place Prize: 1 Free Race