Newly added benefit for becoming a member
with IndyKart Raceway!
Introducing: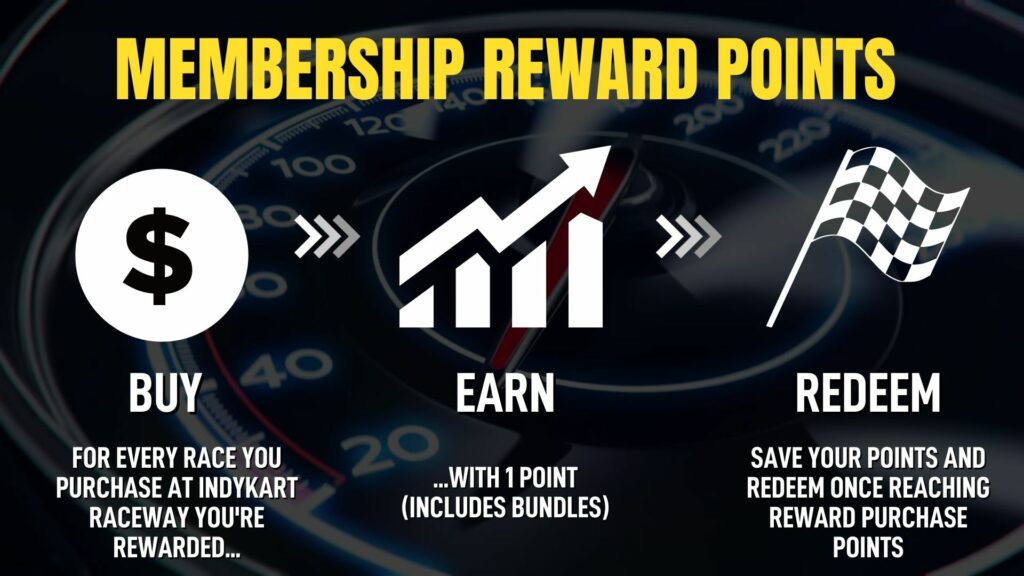 Must be a member to earn Member Reward Points.
For every MEMBER race purchased, earn 1 point.
(Includes bundle races, for example, purchase a 5 race package, receive 5 member reward points.
Points are earned only with regular priced races and bundles, NOT with any discounted races during
our weekday specials. You may get 1 point for each regular priced race purchased on Wednesday but NOT the $5.00 race.
Points started to accumulate date of launch of promotion on September 1st, 2022)
10 Points Earned – Receive 1 Race
25 Points Earned – Receive 5 Races
50 Points Earned  – Receive 10 Races
100 Points Earned  – Receive a Grand Prix Package for up to 8 of your family/friends!