—

 league

Includes 3 races per night, complimentary pizza and 1 drink per week. Must be at least 18 years old, or a graduated Youth-to-Adult racer. Points accumulated nightly with 1st, 2nd and 3rd place prizes awarded in each group.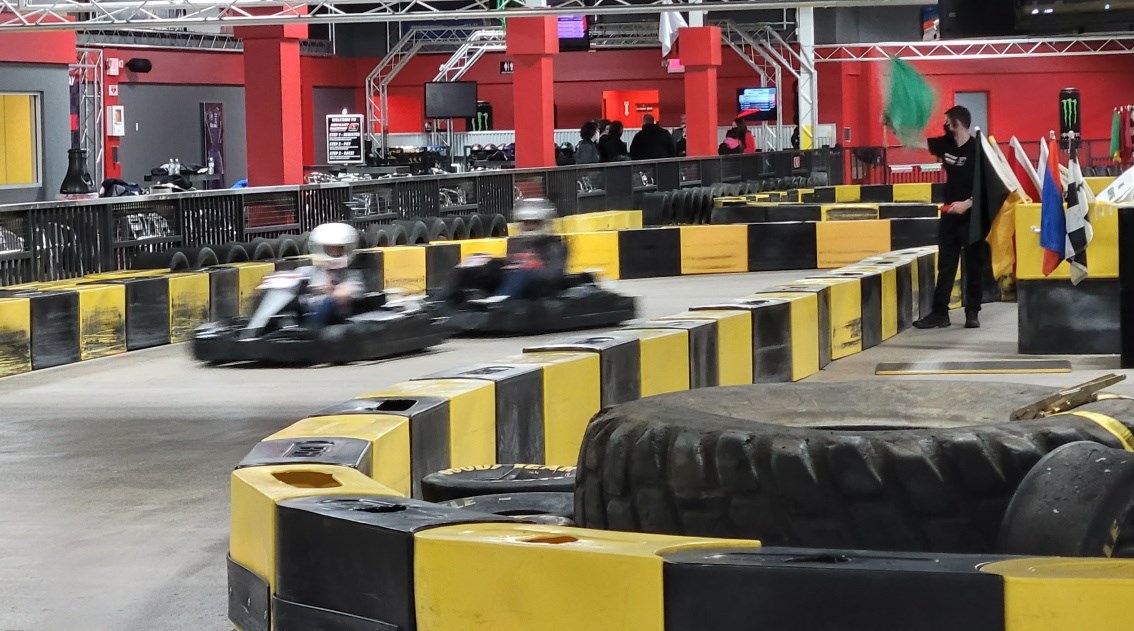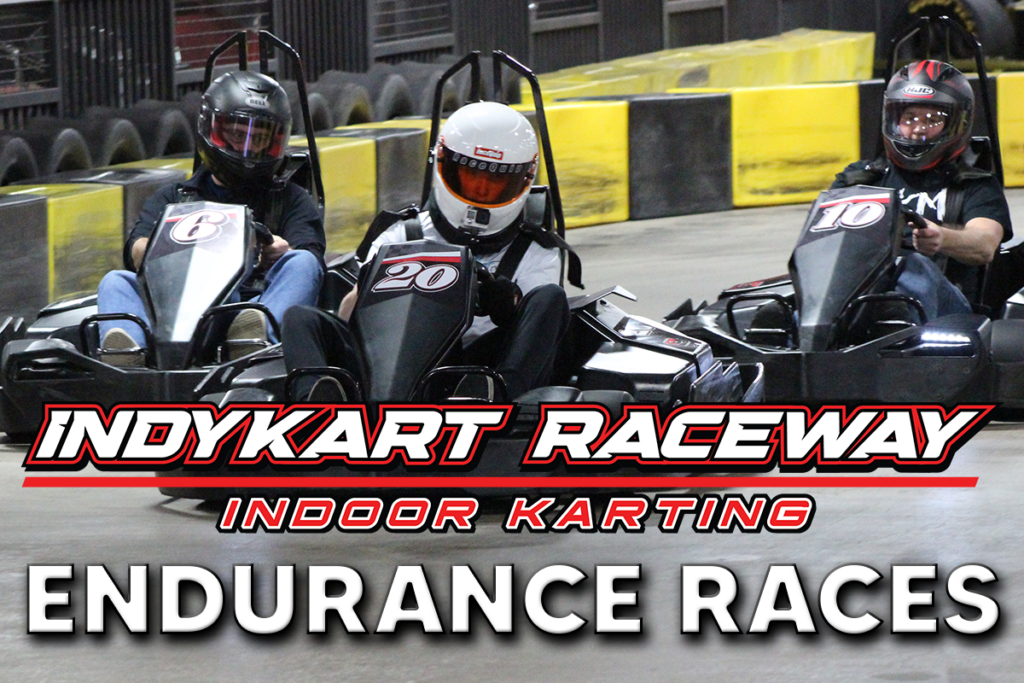 IndyKart Raceway's Once-A-Month Endurance Races will be held on the following dates starting promptly at 7:00pm. THURSDAY - FEBRUARY 10th THURSDAY - MARCH 10th THURSDAY - APRIL 14th THURSDAY - MAY 12th Pre-Registration for each of these events is now open, and is...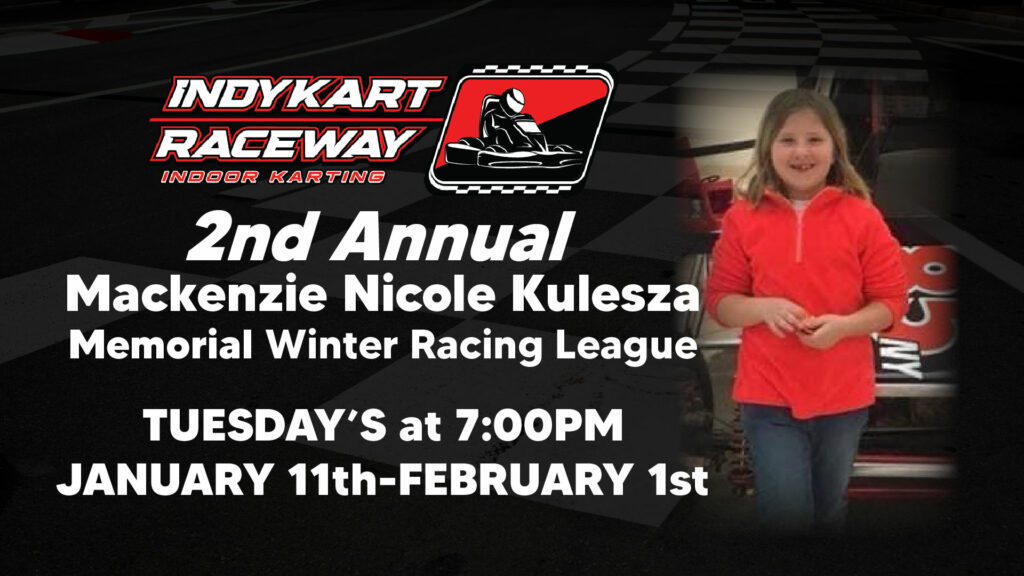 2nd Annual Mackenzie Nicole Kulesza Memorial Winter Racing League IndyKart Raceway to pay tribute to Mackenzie Nicole Kulesza. Western New York racing family suffered a terrible loss when 11-year-old Mackenzie Kulesza was struck and killed by a car while walking...